This is currently my most favorite chicken recipes I have made to date! There is a lot of steps, but I'm telling you it's worth every one of them! :)
Ingredients:
3 chicken breasts
2 tbsp olive oil
6 tbsp butter
1/2 cup heavy whipping cream
1.5 cups chicken stock
1 tbsp flour
1/2 sweet onion
1/2 box mushrooms
2 cloves garlic
sweet white wine (barefoot moscato)
3 tbsp parslay
salt + pepper
shredded mozzarella cheese
add your butter and olive oil to pan along with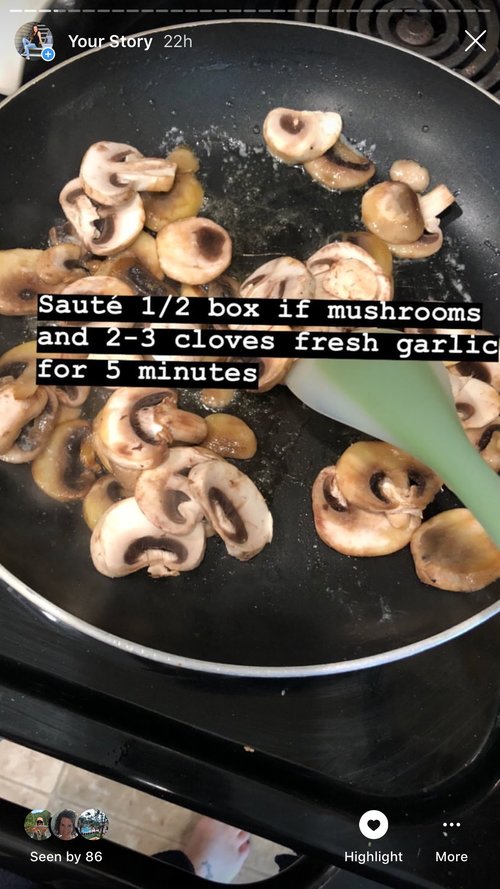 Saute your mushrooms and garlic for 5 minutes in pan.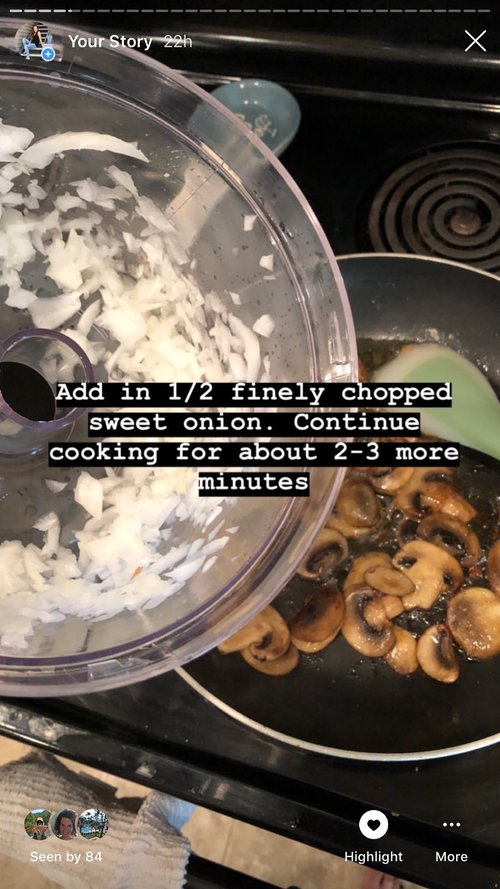 next, add in your finely chopped sweet onion. I put mine through my food processor.
Continue to cook for another 2-3 minutes.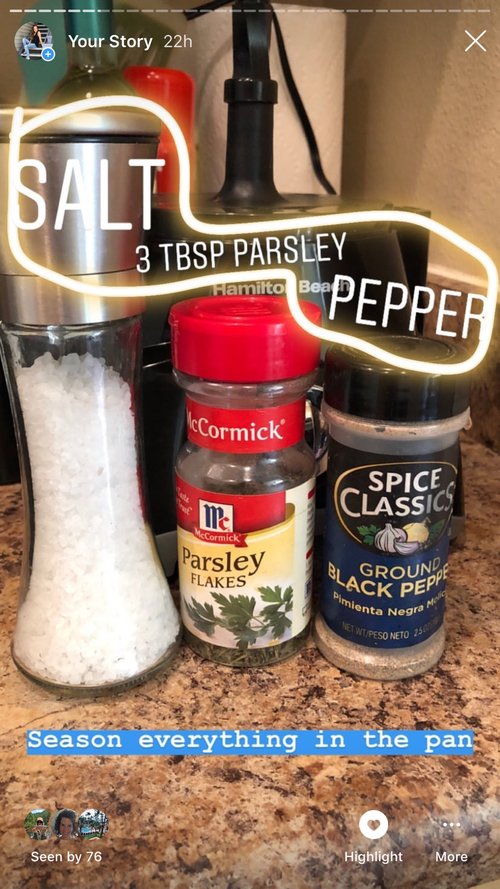 season everything in the pan with parsley, salt and pepper. stir a bit more then remove.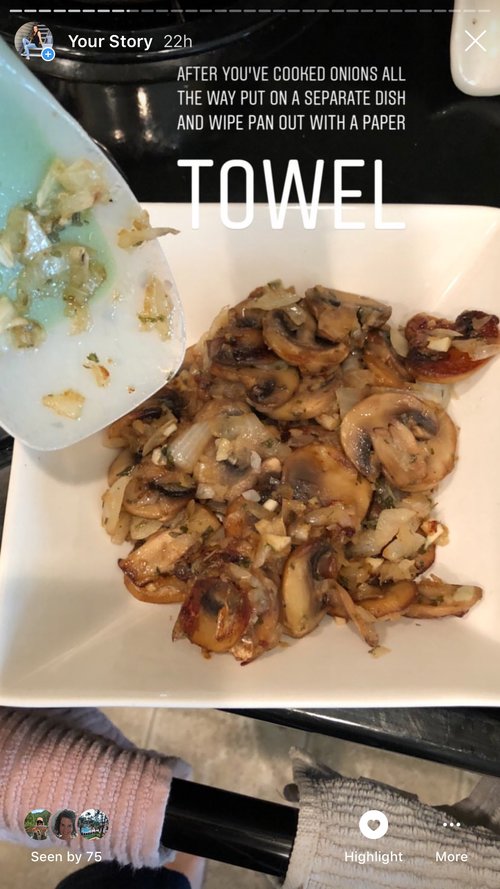 Wipe out your pan with a paper towel and set aside mushroom mix.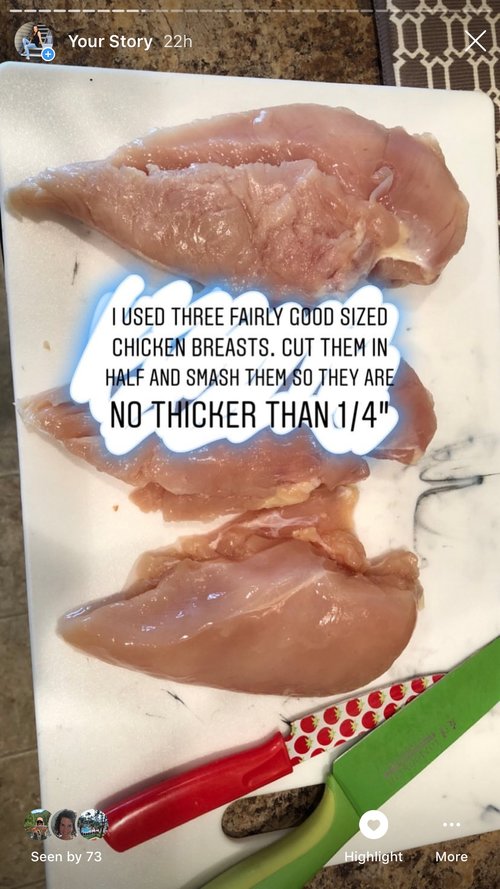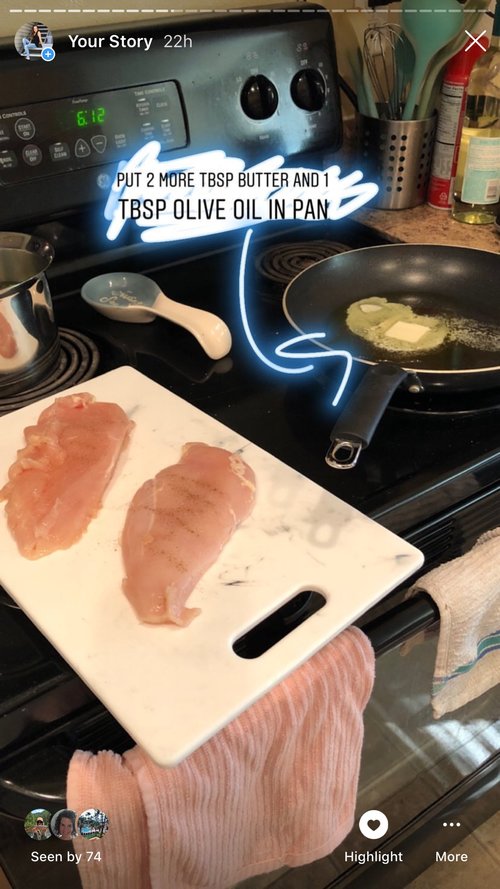 Once you have sliced your chicken in half, use a mallet to flatten each piece to be no thicker than 1/4".
Add 2 more tbsp to pan and 1tbsp olive oil to pan. Be sure you salt and pepper both sides of your chicken then place in pan.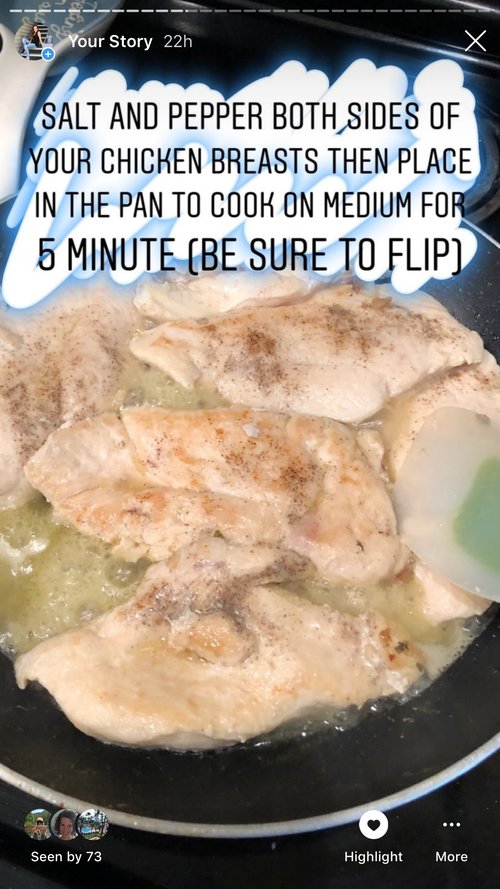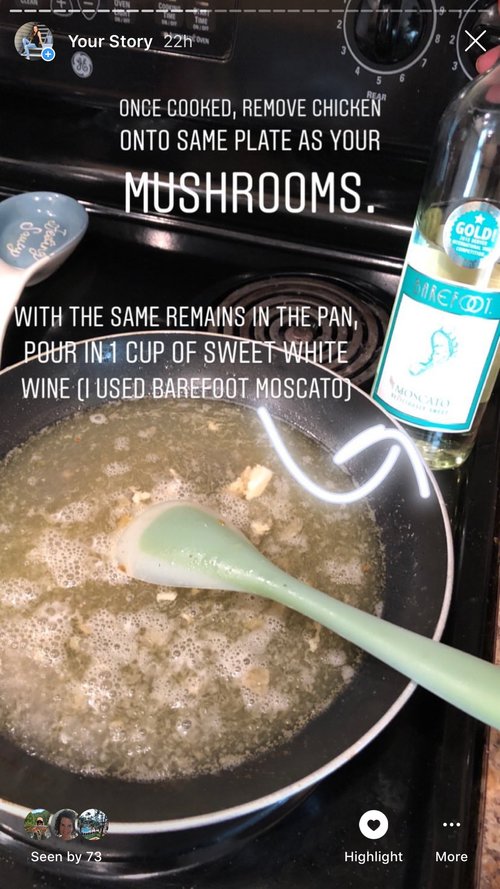 Once the chicken is cooked, remove and place onto the same plate as your mushrooms.
In the same pan pour your wine.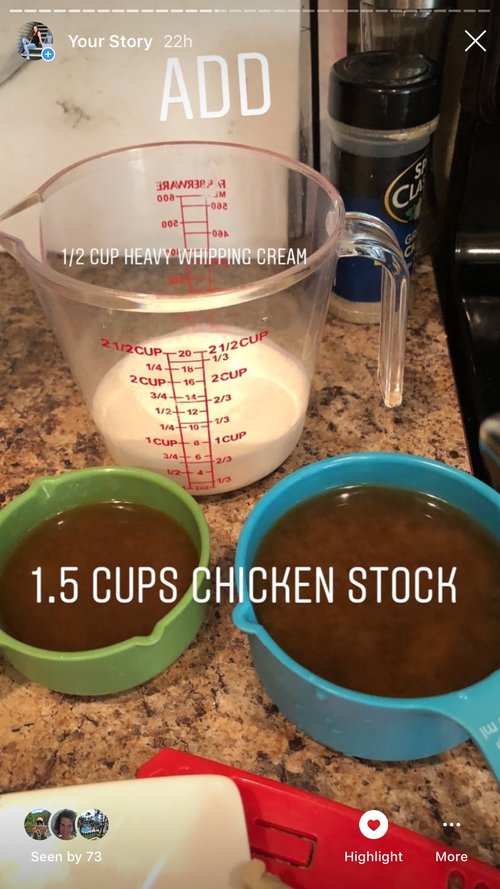 Add:
heavy whipping cream
chicken stockflour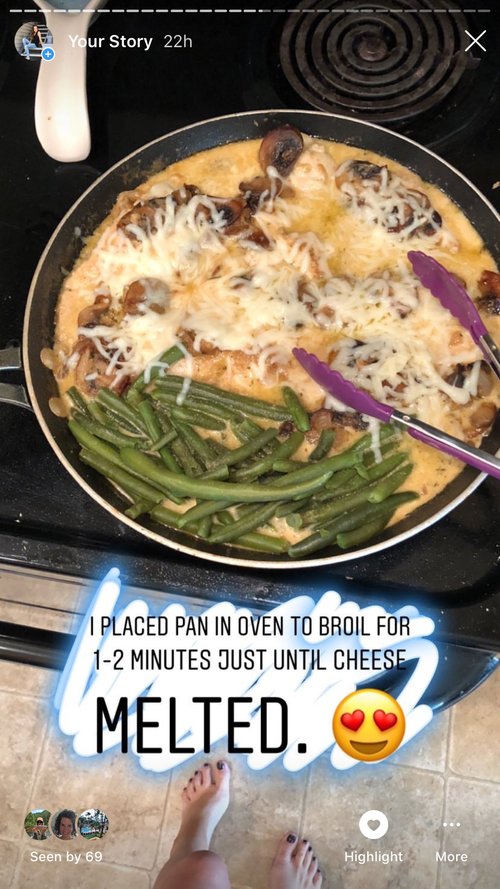 Place your chicken and mushrooms back in pan. Add in greens of your choice (I used green beans) .
Sprinkle mozzarella cheese on top of chicken and place into oven to broil for 2-3 minutes or until cheese is melted.